No results were found for the filter!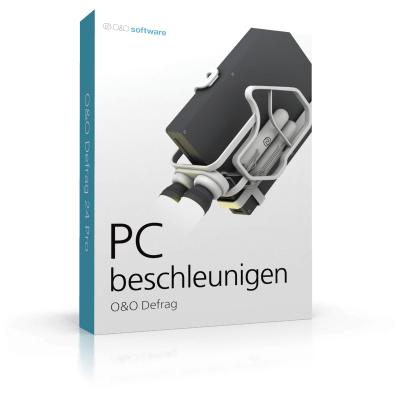 O&O Defrag 24 Pro | Windows
Devices:
1 device
Duration:
Unlimited
Country zone(s):
Worldwide
Language:
Multilingual
Delivery time:
5 - 30 Minuten
Already sold 5 times
See details
Products from O&O
Buy O&O Software cheap at BestSoftware
From the house of O&O, powerful, practical software is available for customers. Optimize your everyday work with the programs, back up your data, for example, or rescue it if the worst comes to the worst. With a very simple operation and practical features, the offers are not only a very good choice for commercial users, the software also enjoys great popularity in the private environment. If you would like to purchase the appropriate licenses for your everyday work, you can save money and buy them easily at BestSoftware. We are looking forward to your visit in our online store.
Rely on the experienced manufacturer O&O
If you choose software from the manufacturer O&O, you will be using software that is "Made in Germany" The developers are based in Berlin. O&O Software GmbH, which is the full name of the company, was founded back in 1997 by the two founders Oliver Falkenthal and Olaf Kehrer. The founders themselves state that the name was a spontaneous idea. The abbreviation is based on the two first names, which begin with the letter "O". However, some time passed before the company's first software was launched on the market. It wasn't until a few months later, on February 10, 1998 to be exact, that the first program for users appeared, O&O Defrag V1.0.
The company's aim was to make users' work with their home PC much easier. From the very beginning, the developers focused on numerous system tools that develop their full potential under Windows as the operating system. Over the years, however, the offerings and tools have become increasingly popular, and today it is impossible to imagine everyday life without them. The company O&O itself states that the products are in use in over 140 countries around the world. Meanwhile, the manufacturer is even a certified Microsoft partner. In addition, it has been able to secure framework agreements with the Federal Republic of Germany and NATO and supplies the appropriate tools for efficient everyday work.
A brief overview of the software products from O&O
The software from the manufacturer O&O is primarily practical tools that have been developed for Windows PCs and, for example, ensure better performance on them. A well-known variant is for example O&O Defrag 24 Pro represents a well-known variant. The program optimizes SSD and HDD storage media to significantly increase performance and reliability. For this, the software relies on the so-called defragmentation, i.e. a reordering of the file fragments on the hard disk. Thanks to a logical arrangement, the computer's hardware can find the required fragments much faster, so the performance turns out to be improved. With a completely automatic work, the program is O&O Defrag 24 Pro is also a good choice for inexperienced and home users. For example, after the successful installation on your own computer, you do not need to make any further settings, because the software automatically detects and applies the optimal options. Even defragmentation of locked files is possible, and the modern, widely used SSDs are also fully supported. With an integrated deletion function, the program also detects files that are no longer needed or temporary and removes them from the hard drive immediately, so that you have significantly more free space available, especially with regular use. By the way, the defragmentation of the disk runs fully automatically and unnoticed in the background if necessary, but depending on your work and needs, you can also set exceptions or special rules.
The manufacturer also deals with the very important topic of data imaging. For example, if you are looking for a way to create simple backups in just a few simple steps, you will definitely make a very good choice with O&O DiskImage 17. You can use the program to create an image of your data in just a few simple steps, so that you can continue to keep it in safe custody in the event of a technical problem or hardware defect. Of course, O&O DiskImage 17 works according to your individual needs. For example, if you only want to create an image of a single partition on your hard disk, this can be done with just a few clicks. Alternatively, of course, imaging the entire hard disk is no problem at all. An integrated clone function creates a complete and bootable copy of your hard disk, so that you can continue working without interruption even in case of a defect or replacement. The software is, of course, technically up-to-date and supports, for example, current and particularly fast SSD hard drives. The software is also very easy to use. With corresponding explanations directly at the respective points and a clear interface, there are certainly no problems when using the software at home.
Rely on attractive advantages with BestSoftware
Always and at any time rely on the numerous advantages that await you here in our BestSoftware online store. We look forward to your purchase and are available with competent service should you ever have any questions. Simply send us an e-mail, give us a call or chat with our friendly staff if you have any questions about installation or the possibilities of O&O Software. We are also happy to refer you to our attractive product range. Whether it's DiskImage 17 or the right products for optimizing your data storage media, you'll benefit from a wide range of offers at BestSoftware. Of course, we always optimize our assortment significantly for you and include, for example, the revised and new versions in the offer. So a regular look at us is worthwhile in any case. Another big advantage for your purchase in our online store is the direct availability. You can download the required files directly after making your purchase, and within 30 minutes you will receive the necessary key for the permanent activation of your O&O software.