No results were found for the filter!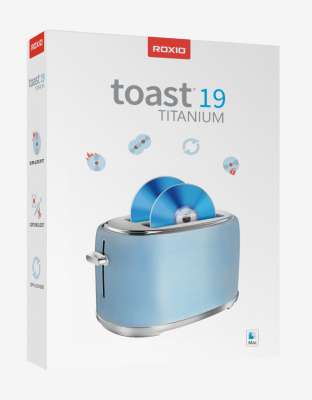 Roxio Toast 19 Titanium | MAC
Devices:
1 device
Duration:
Unlimited
Country zone(s):
Worldwide
Language:
Multilingual
Delivery time:
5 - 30 Minuten
Already sold 15 times
See details
Products from Roxio
Buy Roxio Software now for less at BestSoftware
The manufacturer Roxio is known for working with data carriers and multimedia files on the home computer. With a long experience and an attractive, wide range of products, the software supports you in various tasks and work in everyday life. If you also want to rely on the numerous features and regular updates, you have come to the right place. Benefit from our fast delivery and attractive conditions at BestSoftware, so that your order is really worthwhile. We are happy to present the possibilities and the important products of the manufacturer in more detail for you in the following overview.
A brief overview of the history of the manufacturer
The manufacturer Roxio has been convincing customers and users for many years, so here you benefit from a long and extensive experience. The company was founded in September 2000 as a result of a spin-off. Roxio split off as a software division from Adaptec, a well-known manufacturer of adapter solutions. Shortly after its foundation, the company was transformed into a stock corporation. The manufacturer recognized early the signs of the time and provided with suitable investments at the correct places for a fast growth. Among other things, the manufacturer took over the companies MGI Software and the remnants of the well-known service Napster in 2002 and finally Pressplay in 2003. With these investments, Roxio positioned itself early in the field of legal music downloads and provided suitable software products. However, the desired success unfortunately failed to materialize in the following months and the value on the stock market dropped significantly within a short period of time. Therefore, in 2004, the software division of the manufacturer Roxio was sold to Sonic Solutions, the music division was spun off and brought to the stock market under the name Napster Inc.
In 2012, another important sale took place in the company. Because the well-known manufacturer Corel Corporation took over all Roxio programs as well as the company "Rovi Corporation", which is behind the development of the products. Meanwhile, more than 500 employees are working for the company Roxio and take over the customer service or the development and management of their own programs. A large part to the clearly risen popularity of the Roxio software contributes the broadly diversified distribution network. The corresponding products can be purchased through a worldwide network of retail stores, online stores, directly from the manufacturer or even from well-known and well-known OEM partners. At BestSoftware, we are also at your disposal with a well-assorted offer and we will support you if you want to purchase the well-known Roxio software.
Roxio software makes everyday work much easier
One of the most popular software solutions from the house of Roxio is the Creator NXT-9 offer. The program enables creative work with media as well as burning CDs and DVDs. The manufacturer mainly refers to many different features and numerous tools that leave virtually no wishes unfulfilled, even with extensive use. You can already use many functions with the classic version for beginners, for example a practical file converter. You can easily convert your media to another format with the help of this feature. Burning, copying or authoring CDs, DVDs and Blu-ray discs is also possible with ease using Roxio Creator NXT 9. With an integrated template designer, you can easily create your own DVD menus, the selection of different creations turns out to be very wide. Other features and tools of the software include, for example, practical screen recording, as the MultiCam Capture function is included. In conclusion, in the standard version, you may also rely on comprehensive options for recording and editing video, photo and audio files. If you want to take advantage of even more possibilities, for example due to a professional use of the software, you'll make a very good choice with the Pro version of Creator NXT. Here you'll benefit, for example, from the PaintShop Pro 2021 and PhotoMirage Express features. With these, you can use advanced options for image editing or creating graphics.
The Toast 20 software is also a good choice and a permanent fixture in the range of the manufacturer Roxio. The program is designed for use on the Mac and also convinces with many features. You can burn DVDs and CDs, this is done individually and with a few simple steps. This software also focuses on the creativity of the user. For example, more than 20 templates for creating DVDs are freely available. You can use these for the menus, chapters and titles, and customizing these templates is no problem at all in many areas. So you can let your individual taste come into its own. You can then burn the CDs and DVDs with Toast 20 Titanium or Pro within a short time, in very good quality. You can easily rip existing media, and converting existing files is no problem at all for this well-equipped and up-to-date program. However, since this is a well-equipped program package, there are many more features included. For example, you can use a recording function, which is available with Toast 20 from Roxio. Whether it's the entire screen, individual videos, or even just the audio track of the computer, you'll succeed in recording very easily and efficiently. With the maximum security in everyday life, you also benefit from another great advantage on your Mac. The "Roxio Secure Burn" function allows you to encrypt discs and USB drives. Afterwards, you can only access the individual contents with the appropriate password. Even more functions are included in Roxio Toast 20 if you opt for the "Pro version" and accept the corresponding surcharge. This is especially worthwhile for daily use. In this case, for example, WinZip for Mac is directly included. In addition, over 100 templates for the aforementioned disc menus are included, so you benefit once again from significantly more choice. If you want to adjust and optimize your images in the same breath of media management, Roxio Toast 20 Pro is also the right solution for you. Here are matching tools included, it is the software solutions Corel AfterShot 3 and Corel Painter Essentials 8. The cooperation and affiliation with the well-known manufacturer Corel Corporation make themselves felt here.
Convince yourself of our favorable purchasing opportunities
We simply recommend you to take a direct and non-binding look at the favorable offers around the Roxio software at our online store. So feel free to have a look at the numerous and practical variants and decide for comfortable shopping from home. If you have any questions or requests, our competent customer service is at your disposal. In this case, simply call us, write us an email or chat directly with our experienced and friendly staff during the appropriate times. The affordable cost is also a great advantage for your order. You can count on comprehensive savings in direct comparison with buying from the manufacturer. The licenses allow you to use the software for an unlimited time, so there are no additional costs. So order now the popular versions, for example, Roxio Toast 19 Titanium or Creator NXT Pro 9 for your comprehensive and efficient work in everyday life. Our direct delivery is a great advantage, you will receive your key for the license or activation of the software by mail within a few minutes after your purchase. We are looking forward to your order at BestSoftware.