No results were found for the filter!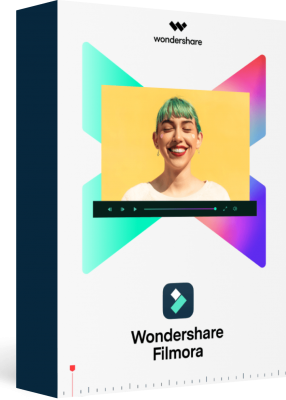 Wondershare Filmora X |
Devices:
1 PC
Duration:
Unlimited
Country zone(s):
Worldwide
Language:
Multilingual
Delivery time:
5 - 30 Minuten
Already sold 148 times
See details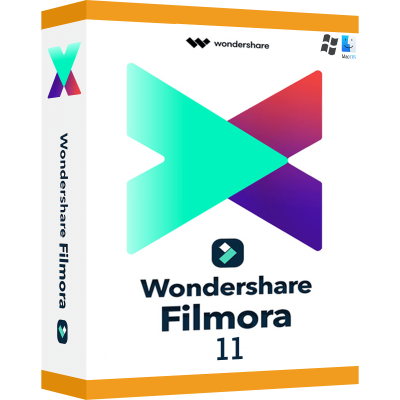 Wondershare Filmora 11 |
Devices:
1 device
Duration:
Unlimited
Country zone(s):
Worldwide
Language:
Multilingual
Delivery time:
5 - 30 Minuten
Already sold 34 times
See details
Products from Wondershare
Wondershare software allows you to unfold your creativity
The manufacturer Wondershare enables creative work and an improved workflow at the desk in equal measure with numerous software products. The selection is wide-ranging and is primarily aimed at private users. At BestSoftware, you have access to the products in common versions, which you can purchase inexpensively and easily. So if you want to be creative or work more efficiently, the programs will support you to the best of their ability and we will deliver the desired keys to you by e-mail within a maximum of 30 minutes. For all questions and wishes we are at your disposal, you may rely on the contact options via chat, by mail or by phone at any time.
These software products await you at the manufacturer Wondershare
The software portfolio of the manufacturer Wondershare is enormously diversified and covers many different areas at the same time. Generally, the products come from the areas of creativity, graphics and diagrams, PDF solutions as well as utilities. Most of the products are equally suitable for both personal and professional use.
In the field of creativity, Wondershare Filmora X software is a very good choice. This program is very popular on Windows and Mac computers alike. This is a software solution for creating and editing videos and audio files. The manufacturer refers to a very simple operation in this version, which can be used intuitively. As a user, you can access all features, tools and possibilities even if you are not yet familiar with the corresponding programs. Depending on your needs, Wondershare Filmora X also gives you the option to choose between the standard and the pro version. The Pro version provides significantly more options and is suitable for advanced users and professional artists. As befits an up-to-date image and video editing software, Wondershare Filmora X also gives you access to many tools. For example, you can use a wide variety of video effects to add titles, filters, overlays and transitions to your project. Of course, if you rely on Wondershare Filmora X, you'll also be able to work with music and with sound effects. For this, you won't even have to search extensively and for a long time on the Internet, but you'll be able to rely on a handy library in which royalty-free titles and sound effects are available. You can select these with one click and insert them into your project. Animated templates are also available for free, you can use them for individual editing. Even more options are included with Wondershare Filmora X in the Premium version, rely on an audio compressor, keyframing or detailed color correction, for example.
If you mainly work with many PDF documents in your everyday digital office life, the program Wondershare PDF Element 8 Pro is a very good choice for you. Here, too, many tools are on board, so that the possibilities go well beyond simply opening files. You can easily edit already existing documents and thus remove or add content, for example. Also for the creation of new PDF forms, which the user can fill out directly with the appropriate information, the software Wondershare PDF Element 8 Pro brings the right possibilities. Of course, nothing stands in the way of directly creating new documents if you rely on the latest software from Wondershare. By the way, existing documents in other file formats are no longer a problem in everyday life, you can easily convert them. In addition to working at your desk with a notebook or a desktop PC, Wondershare PDF Element 8 Pro also increasingly focuses on mobile use. You can use a free app for this as a supplement. The common tools are available for free for this purpose. You can easily save the PDF files in the cloud, so that your colleagues also have direct access and can collaborate with you.
Also suitable for productive work is the EdrawMax software from Wondershare. This is a handy solution with which you'll be able to create diagrams for the vivid presentation of information. A total of 280 types of diagram solutions are freely available in the software, leaving you with all the possibilities. You can share your finished work with a few simple steps and thus make it available to other colleagues. Collaboration is also not a problem with the corresponding features of EdrawMax. Of course, any transfer of data or information is only done with secure SSL encryption to ensure security for you as a user every time you use the software.
Favorable conditions and fast delivery for all licenses await you here with us. So shop now at BestSoftware, we look forward to seeing you.

Buy cheap now - decide for BestSoftware
Decide for BestSoftware, your experienced and competent partner for the favorable purchase of current software products. Also the popular and practical tools from Wondershare are available for you. Convince yourself with a simple visit of the possibilities to buy directly from home. Of course, you will benefit from attractive conditions, because of course the purchase should be worthwhile for you financially. You get the license keys much cheaper and thanks to the fast delivery you can activate and download the software for more creativity directly. So buy now the programs Filmora, UniConerter, DemoCreator or PixCut for the creative work in everyday life. Just for even more work, you may also resort to Anireel or Filmstock, with which you can add special effects, for example. But the products that make your everyday work easier also come from other categories. For example, create diagrams with EdrawMax or use Mockitt for quick layout creation. For working with PDF files, we recommend you to use PDF Element or Document Cloud. Finally, the manufacturer even offers you handy utilities, such as Dr.Fone for mobile device management or Recoverit for data recovery.
Important facts about the manufacturer Wondershare
Although the manufacturer's products are available on the market under the name "Wondershare", the official name is Shenzhen Wondershare Information Technology Co, Ltd. The company is located in Shenzhen, China. The manufacturer was founded on September 28, 2003 and points out that from the beginning the focus was on creative software for private users. Thus, anyone who wants to work extensively and creatively with different files will make a very good choice with the products. Even though the software has not been available to users for that long, it already enjoys a very high level of popularity. The company itself speaks not only of millions of different users, but also of the sale of the software in over 150 different countries. The products are thus in use worldwide. The other figures are also convincing and show that Wondershare has become a very large provider of practical software in recent years. In addition to six branch offices, more than 1200 employees work for the company every day to develop new products, help with problems or further develop the corresponding software solutions.