Cookie preferences
This website uses cookies, which are necessary for the technical operation of the website and are always set. Other cookies, which increase the comfort when using this website, are used for direct advertising or to facilitate interaction with other websites and social networks, are only set with your consent.
Audials One 2023 | Windows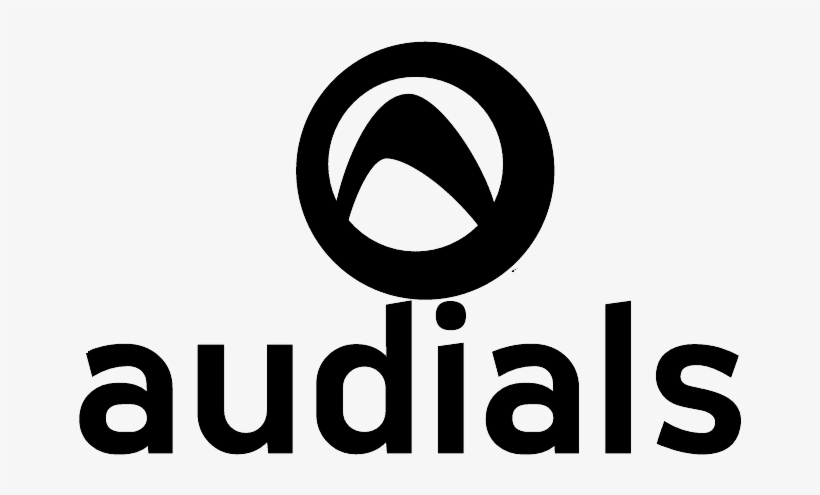 £68.91 *
£82.71 *
(16.68% Saved)
Prices incl. VAT plus shipping costs
INSTANT DOWNLOAD + PRODUCT KEY
Order number:

BS-11369

Language:

Merhsprachig

Device(s):

1 Dispositivo

Runtime:

Ilimitado

Country zone(s):

Em todo o mundo

Delivery time:

5 - 30 Minuten
Secure payment
Buy desired software easily and securely through SSL encryption in the store.
Lightning shipping
5-30 minutes e-mail delivery and instant download.
Help with the first installation
We offer free help via TeamViewer during the initial installation.
Free support
Via chat, email and phone.
Product information "Audials One 2023 | Windows"
Compra Audials One 2023 - fornecemos-te rapidamente as licenças certas
O software Audials One 2023 já é convincente há vários anos com muitas funções quando se trata da gravação simples e rápida de diferentes conteúdos com uma qualidade excelente. Se quiseres assegurar a última versão do programa para o teu trabalho diário, comprá-lo na nossa loja online BestSoftware é particularmente fácil. Não só podes contar com as inúmeras funções e ferramentas poderosas, como também beneficias de uma entrega particularmente rápida. Após a tua compra, demora apenas 30 minutos até que a licença esteja disponível para activação. A entrega por e-mail torna isto possível. Por isso podes começar a trabalhar e a usar o software Audials One 2023 pouco depois de fazeres o teu pedido.
Com o Audials One 2023 podes gravar diferentes conteúdos em excelente qualidade
A última versão do software Audials One 2023 impressiona mais uma vez com as suas características atractivas e ferramentas diversas para o trabalho quotidiano. Em geral, a utilização do software é sobre como gravar e guardar facilmente diferentes conteúdos no teu computador. Isto permite-te ver e utilizar os ficheiros correspondentes sem qualquer problema, mesmo sem uma ligação à Internet.
Mas as possibilidades são muito mais amplas e permitem-te usá-las eficazmente no teu computador ou bloco de notas. O suporte para os diferentes ficheiros e opções de gravação já é particularmente abrangente. Beneficia, por exemplo, de uma forma fácil de guardar vídeos e filmes em todos os ficheiros comuns. Contudo, o mesmo também se aplica à música ou mesmo à rádio. Simplesmente inicia o programa e começa a gravar - quase não há desejos deixados por realizar.
A qualidade das gravações é o foco aqui. Por isso se usares o software Audials One 2023, podes confiar na alta resolução e em muitos detalhes poderosos em todos os momentos. Convence-te da muito boa qualidade tanto dos ficheiros de vídeo como dos de áudio. Aqui não se perdem mais subtilezas e podes trabalhar de forma particularmente eficaz.
A propósito, não tens de te preocupar com a legalidade da oferta do software Audials One 2023. É claro que a gravação só é possível a partir de fontes legais e apropriadas. Isto significa que não violas quaisquer regulamentos ou leis e, portanto, estás do lado absolutamente seguro. Para te poupar muito tempo e esforço na vida quotidiana, o software Audials One 2023 utiliza tecnologia particularmente prática. Por exemplo, usa a opção de gravar a alta velocidade. Define a reprodução para velocidade dupla e depois inicia a gravação directamente através do software Audials One 2023. No entanto, beneficias naturalmente de uma excelente qualidade, uma vez que as frames são guardadas individualmente apesar da alta velocidade. Por isso podes jogá-los depois sem qualquer problema e desfrutá-los com excelente qualidade.
O software Audials One 2023 também se concentra no apoio a todos os serviços populares e aos principais fornecedores de streaming. Isto inclui Netflix, Amazon Video e Disney+. Claro que todos os browsers e soluções de software actuais são também totalmente suportados, permitindo-te navegar na Internet de forma fácil e segura. Então inicia o jogador dos conhecidos fornecedores e usa o Google Chrome, Mozilla Firefox ou um dos outros serviços para que possas gravar e guardar confortavelmente o conteúdo desejado.
Outras características e ferramentas práticas completam com sucesso o atraente pacote geral do Audials One 2023. Por exemplo, podes usar uma ferramenta prática de edição para redimensionar os ficheiros relevantes no teu disco rígido para o tamanho desejado. Também está disponível um prático programador de gravações. Isto permite-te iniciar as gravações automaticamente. Também podes usar o motor de busca de etiquetas de filme ou ter as legendas automaticamente adicionadas à gravação correspondente.
Conta com a facilidade de operação de todas as diferentes funções
Embora o software Audials One 2023 possa fornecer inúmeras funções e características poderosas, é claramente também adequado para principiantes e utilizadores inexperientes. Beneficia dos anos de experiência do fabricante e de uma interface intuitiva e arrumada. Aqui podes encontrar rapidamente as ferramentas certas directamente. Para além disso, podes usar uma função de pesquisa e uma área de ajuda prática caso tenhas algum problema durante a utilização.
Na última versão do Audials One 2023, podes facilmente beneficiar de novas ferramentas. Por exemplo, as legendas já mencionadas também podem ser adicionadas em diferentes línguas. Isto poupa muito tempo e uma procura demorada pelos textos correspondentes. Para além disso, o criador aumentou mais uma vez significativamente a performance no Audials One 2023. Graças a melhorias nos sítios certos, podes beneficiar de um desempenho significativamente melhor mesmo em sistemas mais antigos. Isto significa que o teu trabalho irá correr mais suavemente. Os programadores também trabalharam na qualidade das gravações e adicionaram um editor de áudio. Com isto podes facilmente fazer alterações importantes aos ficheiros.
Compra a tua licença para o Audials One 2023 online agora na BestSoftware
Estás à procura de licenças originais que possas comprar em condições favoráveis? Então a nossa loja online BestSoftware é o sítio certo para ti. Nós só oferecemos licenças legais de diferentes criadores. Connosco, recebes o software Audials One 2023 não só em condições atractivas, mas também entregue muito rapidamente. Nós enviamos o teu pedido por e-mail. Receberás a mercadoria no prazo de 30 minutos após a recepção da tua encomenda. Se estás à procura de licenças do desenvolvedor Buhl ou se precisas de produtos Microsoft, irás encontrá-los na nossa ampla loja online. Tens alguma pergunta sobre uma das nossas ofertas ou precisas de ajuda para activar a chave do produto? Então o nosso competente e amigável serviço ao cliente está à tua disposição. Temos todo o gosto em ajudar-te rapidamente, para que possas contactar-nos não só por telefone ou e-mail, mas também através de chat ao vivo. Aguardamos ansiosamente a tua compra.
Related links to "Audials One 2023 | Windows"
Buy software online at low prices in 3 simple steps: 01. Buy...
more
Buy software online at low prices
in 3 simple steps:
01. Buy

Secure shopping through SSL encryption.


02. Download

Download directly after purchase.


03. Install

Install and activate the software.

Related links to "Audials One 2023 | Windows"
How do our prices come about? The goods offered by us are activation keys which...
more
How do our prices come about?

The goods offered by us are activation keys which were originally delivered by the respective owners to a first purchaser. This person paid the corresponding remuneration to the owner and thus received activatable product keys, the use of which is not subject to any time limit. We make use of our right and buy up a large number of non-activated keys from corresponding distributors.

This procedure enables us to offer our products at comparatively lower prices.

Furthermore, the virtual inventory management also contributes to this, which is responsible for the elimination of delivery and storage fees, as well as the elimination of high personnel fees.
Accordingly, one should keep in mind that our earnings are far from being equal to those of the original owners. Rather, our focus is on satisfying our customers with the best possible price-performance ratio in order to gain their trust and to be able to enjoy a steadily growing clientele in the future. Thousands of customers have already been convinced by our quality - become one of them!
Related links to "Audials One 2023 | Windows"