Cookie preferences
This website uses cookies, which are necessary for the technical operation of the website and are always set. Other cookies, which increase the comfort when using this website, are used for direct advertising or to facilitate interaction with other websites and social networks, are only set with your consent.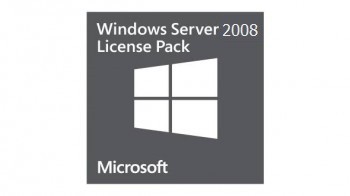 Windows Server 2008 Device 1 CAL
£9.11 *
£14.07 *
(35.25% Saved)
Prices incl. VAT plus shipping costs
These options are not available!
Order number:

BS-10528

Language:

Multilingual

Device(s):

1 Device

Runtime:

Unlimited

Country zone(s):

Worldwide

Delivery time:

5 - 30 Minutes
Secure payment
Buy desired software easily and securely through SSL encryption in the store.
Lightning shipping
5-30 minutes e-mail delivery and instant download.
Help with the first installation
We offer free help via TeamViewer during the initial installation.
Free support
Via chat, email and phone.
Product information "Windows Server 2008 Device"
Hier finden Sie die Windows Server 2008 Device CAL sehr günstig – tätigen Sie jetzt Ihre Bestellung
Tätigen Sie jetzt Ihre Bestellung bei uns im BestSoftware Online-Shop und kaufen Sie die Windows Server 2008 zum besonders kleinen Preis. Wir unterstützen Sie nach Kräften, wenn Sie noch Fragen rund um die Zugriffslizenzen oder die Funktionsweise des ganz besonderen Betriebssystems für Server-Umgebungen haben sollten. Unsere freundlichen und geschulten Mitarbeiter helfen Ihnen beispielsweise im praktischen Live-Chat, per Hotline oder auch ganz klassisch per E-Mail weiter. Auf uns können Sie sich also im Alltag immer verlassen.
Windows Server 2008 ist ein leistungsstarkes Betriebssystem für Server-Umgebungen
Wer sich für Windows Server 2008 entscheidet, nutzt im Alltag ein leistungsstarkes Betriebssystem, welches spezielle für die Nutzung in Server-Umgebungen entwickelt wurde. Die Software bietet hierfür die passenden Features und Werkzeuge. Als Basis verwendet der Hersteller Microsoft das System Windows Vista, welches auch auf klassischen und privaten Desktop-PCs zum Einsatz kommt. Durch die Anpassungen an den richtigen Stellen entsteht ein einfach zu bedienendes, intuitives und praktisches System für unterschiedliche Bedürfnisse.
Denn je nach Größe des Unternehmens, Geschäftsbereiche oder auch persönliche Wünsche variieren die Ansprüche an das verwendete Betriebssystem auch im Server-Bereich deutlich. Deshalb gibt es Windows Server 2008 in vielen verschiedenen Varianten, die sich an große, mittelständische und kleine Unternehmen gleichermaßen richten. Hierbei handelt es sich um die Ausführungen Standard, Enterprise und Datacenter. Diese Editionen liegen wahlweise als 32- oder 64-Bit Version vor und lassen sich effektiv in unterschiedlichen Umgebungen verwenden. Zudem rundet der Hersteller Microsoft das Angebot mit Sonderausführungen ab, beispielsweise mit dem Windows Web Server oder dem Windows Server 2008 für Itanium-basierte Systeme.
Wer den Windows Server 2008 verwenden möchte, sollte sich beeilen und das System nun möglichst bald kaufen. Der offizielle Support für die Variante ist bereits im Jahr 2020 ausgelaufen, allerdings gibt es eine verlängerte Supportmöglichkeit. Diese sorgt dann dafür, dass bis 2023 noch die notwendigen Updates für die Sicherheit und die Funktionen des Servers zur Verfügung gestellt werden können. Wir empfehlen Ihnen den direkten Kauf Ihrer Lizenz jetzt mit wenigen Klicks, hierfür sind wir im BestSoftware Online-Shop Ihr persönlicher Ansprechpartner.
Professionelle Anwender profitieren in Windows Server 2008 von vielen Neuerungen
Mit dem Windows Server 2008 brachte der Hersteller Microsoft im Jahr 2008 einen offiziellen Nachfolger für Windows Server 2003 auf den Markt. Auch durch die sehr lange Entwicklungszeit von fünf Jahren waren die Erwartungen der Anwender an die Technik und die Funktionen der Software enorm. Bereits mit der Wahl einer neuen Basis kann der Hersteller den Wünschen der Kunden entgegenkommen. Beim Windows Server 2008 Betriebssystem kommt nämlich Windows Vista als leistungsstarke und praktische Basis zur Anwendung. Dies sorgt nicht nur für ein verbessertes Arbeiten, sondern auch für eine neue und modernere Benutzeroberfläche. Zudem basieren die beiden Systeme, also Windows Vista und die Variante für die Nutzung auf einem Server, auf dem gleichen Code. Dies macht die Zusammenarbeit noch effektiver und gleichzeitig lassen sich Updates sowie Service Packs einfacher für die Anwender zur Verfügung stellen. Dies macht Windows Server 2008 sicherer und stabiler. Diese Praxis hat sich in den Jahren durchgesetzt und kam im Übrigen dann auch bei den Nachfolgern von Windows Server 2008 zur Anwendung.
Aber auch aus technischer Sicht hat sich beim Windows Server 2008 einiges getan. Viele neue Funktionen stehen zur Verfügung, um die Arbeit im Alltag noch effektiver zu gestalten. Dies betrifft auch die Performance und den Datendurchsatz. Da schon im Jahr 2008 die notwendigen Datenmengen immer weiter angestiegen sind und neue Dimensionen angenommen haben, hat Microsoft mit der Verbesserung der Performance mit Sicherheit vielen Anwender die Arbeit erleichtert und somit sehr viel Zeit gespart. Auch im Bereich der Verwaltung und der Virtualisierung hat Windows Server 2008 einen großen Schritt nach vorne gemacht. Dies gilt beispielsweise durch den Dienst Hyper-V. Dieser ermöglicht bei Bedarf die komplette Virtualisierung eines Servers, wobei dieser vom Host-System abgekoppelt ist. Das effektive Arbeiten und die hohe Sicherheit gehen hier also Hand in Hand.
In Windows Server 2008 ist zudem das erste Mal die Windows PowerShell vorhanden. Heute gehört diese bereits seit vielen Jahren zu den festen Standards und wichtigen Werkzeugen im Alltag, im Jahr 2008 war diese aber eine große Neuerung. Mit dieser konnten Befehlen eingegeben und direkt ausgeführt werden, dies spart Zeit und gibt dem Nutzer die volle Kontrolle über das spezielle Betriebssystem.
Nur mit den passenden Lizenzen ist die ausgiebige Nutzung von Windows Server 2008 möglich
Wer auf die attraktiven Funktionen von Windows Server 2008 zugreifen und sich selbst von den Neuerungen überzeugen möchte, muss über die richtigen Lizenzen verfügen. Hierbei handelt es sich nicht nur um die Server-Lizenz, die für die Installation auf der genutzten Hardware notwendig ist, sondern auch um die Zugriffslizenzen. Diese werden als CAL bezeichnet, diese Abkürzung steht für Client Access License. Entscheiden Sie sich gerne für die Windows Server 2008 Device CAL und kaufen Sie diese jetzt besonders günstig bei uns im BestSoftware Online-Shop.
Mit einer Windows Server 2008 Device CAL können Sie einem Computer oder Notebook den direkten Zugriff auf den Server ermöglichen. Vergeben Sie die Lizenz, sodass Ihre Mitarbeiter direkt vom Gerät aus mit Windows Server 2008 arbeiten können. Hierbei spielt es zunächst keine Rolle, welches Gerät hierfür genutzt wird. Allerdings sollten Sie vor dem Kauf der Windows Server 2008 Device CAL beachten, dass jedes weitere genutzte Gerät eine weitere Lizenz benötigt und somit teuer werden kann. Allerdings spielt es keine Rolle, wie viele verschiedene Mitarbeiter und Kollegen mit der Windows Server 2008 Device CAL im Alltag arbeiten.
Sie können allerdings auch die praktische Windows Server 2008 User CAL verwenden, wenn die genannte Variante für Sie nicht die richtige Wahl darstellt. Hiermit unterstützen Sie das geräteunabhängige Arbeiten. Ob Tablet PC, Notebook oder stationärer Rechner am Schreibtisch, der Nutzer kann sich mit seiner Lizenz von jedem Gerät beliebig Zugriff verschaffen. Auch diese attraktive Alternative zur Windows Server 2008 Device CAL erhalten Sie natürlich bei uns im BestSoftware Online-Shop, kaufen Sie also ganz einfach die gewünschte und genau passende Variante für Ihren Bedarf ein.
Nicht mehr lange zögern – sichern Sie sich die günstige Windows Server 2008 Device CAL
Zögern Sie als Verbraucher nicht mehr lange, sondern sichern Sie sich jetzt direkt die günstige Windows Server 2008 bei uns im BestSoftware Online-Shop. Wer als Kunde großen Wert auf eine sichere und intuitive Einkaufsumgebung bei gleichzeitig günstigen Preisen und Top-Beratung legt, ist hier an der genau richtigen Stelle. Wir konnten schon viele Kunden überzeugen und mit der passenden Software für den Alltag beliefern. Dies funktioniert bei uns im Übrigen besonders schnell, da wir die Auslieferung der Keys ausschließlich per E-Mail durchführen. Somit müssen Sie nicht lange warten, sondern können diesen direkt nach maximal 30 Minuten verwenden. Zudem haben wir auch weitere Software-Produkte aus dem Bereich Server für Sie im Angebot, Sie finden hier also nicht nur die praktische Windows Server 2008. Nutzen Sie gerne auch neuere Lizenzen oder Versionen für ein noch effektiveres Arbeiten. So können Sie sich beispielsweise auf den Windows Server 2019 als besonders neue Version verlassen oder Sie sparen mit dem Windows Server 2016 bares Geld, während Sie dennoch von vielen attraktiven Neuerungen profitieren können. Nutzen Sie jetzt die Möglichkeit und schauen Sie sich ganz in Ruhe um, hier im breit gefächerten Angebot ist mit Sicherheit für jeden Bedarf die richtige Ausführung mit dabei. Wir freuen uns auf Ihren Einkauf.
Related links to "Windows Server 2008 Device"
Buy software online at low prices in 3 simple steps: 01. Buy...
more
Buy software online at low prices
in 3 simple steps:
01. Buy

Secure shopping through SSL encryption.


02. Download

Download directly after purchase.


03. Install

Install and activate the software.

Related links to "Windows Server 2008 Device"
How do our prices come about? The goods offered by us are activation keys which...
more
How do our prices come about?

The goods offered by us are activation keys which were originally delivered by the respective owners to a first purchaser. This person paid the corresponding remuneration to the owner and thus received activatable product keys, the use of which is not subject to any time limit. We make use of our right and buy up a large number of non-activated keys from corresponding distributors.

This procedure enables us to offer our products at comparatively lower prices.

Furthermore, the virtual inventory management also contributes to this, which is responsible for the elimination of delivery and storage fees, as well as the elimination of high personnel fees.
Accordingly, one should keep in mind that our earnings are far from being equal to those of the original owners. Rather, our focus is on satisfying our customers with the best possible price-performance ratio in order to gain their trust and to be able to enjoy a steadily growing clientele in the future. Thousands of customers have already been convinced by our quality - become one of them!
Related links to "Windows Server 2008 Device"